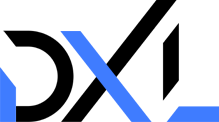 guarantees
Fastest Response to all your Inquiries
and Purchase Orders
You will be surprised how fast you will receive the information you request.
One of DXL's top priorities is to provide our customers with the fastest possible service, an achievement DXL is known for amongst its customer base.
From the moment you inquire for any type of information or product, you are guaranteed to receive a reply within 12 hours through our non-automated response method.
Quotes and order confirmations are being processed within 24 to 48 hours.
Shipping to you is done on the same day DXL warehouse staff receive your products.
We deliver your product when and where it is needed.