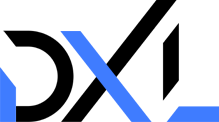 will
Increase Your Efficiency while
Decreasing Your Cost
Working with DXL as your partner in a global marketplace will reduce your cost of ownership.
DXL's pricing for industrial goods, chemicals and materials is up to 20% below the price you pay in your local market.
As a result, buying through DXL will increase your gross profit.
DXL has secured preferred payment terms with all manufacturers and suppliers. These terms are passed on to you, our customer and partner. Purchasing from DXL is like purchasing from a company in your neighborhood.
You will enjoy the most favorable exchange rates for your purchases in EURO/CHF vs USD.
If you prefer to pay in EURO, no problem: DXL accepts EURO currency too. 
To further reduce costs, DXL will gladly accept Blanket Orders and Call Offs with releases up to 12 months at fixed price.
We will maintain buffer inventory in our warehouse for you so you save not only on space in your warehouse, but also on your carrying cost of inventory that will be reduced.
We ship on time, so you have it in time.
We have an extended expertise in all types of packaging and logistic processes which results in the most cost-effective solution for your shipments.
Decreasing your costs is our passion.