Unique Challenges in Parceling Metals
If you have ever wondered how much difficult it is to handle heavy metal parcels, then you must have thought that the Courier or Logistics companies have many developed gadgets to handle those metal packages. But that's not the scenario always. Logistics companies get to face many challenges for the metal parcels.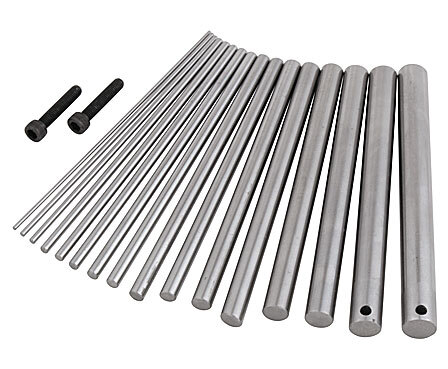 Let's discuss few unique challenges faced by logistics and courier companies during
metal parceling
–
Nowadays, the competition in the logistics market has become massive. So, the companies that are newly joining the market need to offer better services, fewer charges, and many other benefits to its customers as well as employees. For start-ups with fewer resources, it becomes much difficult to get in a huge competition. Thus, for getting a position among the other companies who are already leading the market for long, new brands should work according to the trends.
Massive Weight Of The Packages
Normally metal parcels are so heavy that it becomes very difficult to move them manually. To move those heavy parcels, often many pieces of machinery are required, which leads to rising implementation and maintenance costs.
Large Human Resources required
Generally, the logistics industry has many important stages i.e., picking up the order, packaging, shipping, etc. In all these stages, numerous human resource is required to run the system smoothly. It often becomes very tough to maintain the proper order and system of the business activities and lead to additional expenditures as well.
High Cost Of Packaging Materials
For ease in handling, heavy metal objects need to be packed with good quality packaging materials. This process helps to avoid damages to them; however, the rapidly increasing cost of packaging materials makes it tough for the logistics and courier companies to make their packaging cost-effective. As a result, they face difficulties in providing good rates to their customers.
To provide the best services to their customers, logistics companies often need to indulge in in-depth market research. This often involves hefty costs and complex procedures, which leads to many difficulties. Thus, parceling metals is not an easy task.
Keeping Customers Updated
From packaging to transit, Logistics or Courier services keep their customers updated on every movement. This needs great resources and a much-developed infrastructure to receive and deliver such accurate information. So, this is also something the companies have to take great care about.
These are some great challenges that companies face in parceling metals. With a rich experience of 40+ years in procurement and delivery, DXL has successfully managed to form some strong and trustworthy relationships with the leading manufacturers and suppliers across industries. Want to know more about the way we work? Connect with us today.