How to Ship Dangerous Goods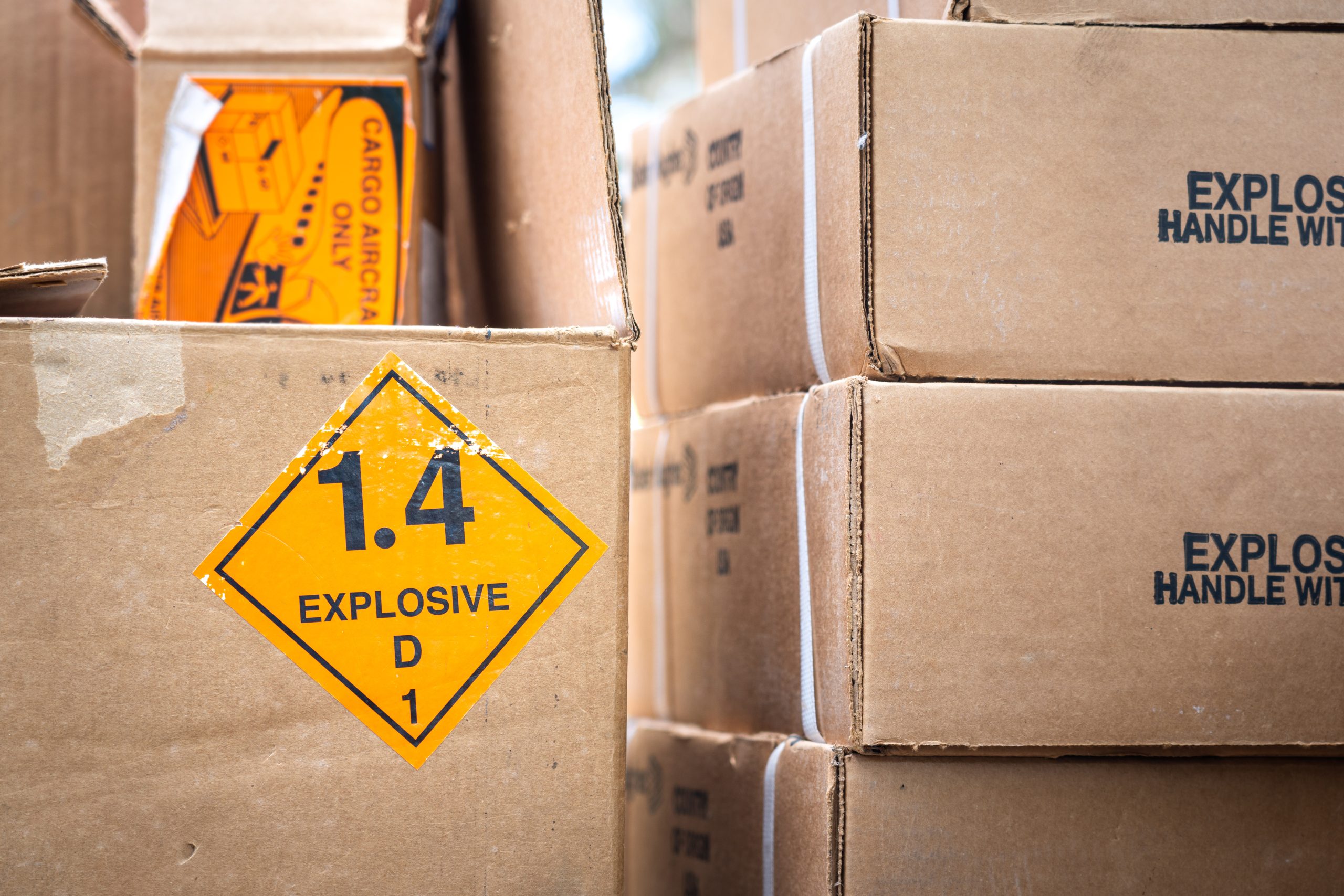 Many goods need to get from one place to another in order for businesses to continue running. And, sometimes this includes the transportation of dangerous goods. 
The Federal Aviation Administration (FAA) has a list of dangerous goods and how to handle them, as well as the United States Postal Service (USPS), the International Civil Aviation Organization (ICAO), the International Air Transport Association (IATA), and International Maritime Dangerous Goods (IMDG). 
In other words, there are restrictions on how to ship dangerous goods regardless of their method of transport. Following these guidelines will keep everyone safe.  
What is Considered a 'Dangerous Good'?
What exactly is considered a dangerous good? Before you decide to purchase or ship goods anywhere in the world, it is a good idea to gain an understanding of what is considered a dangerous good so that you can ensure it is handled properly. 
According to the IATA, the United Nations has listed 9 classes of dangerous goods, including:
Class 3: Flammable liquids
Class 4: Flammable solids, substances liable to spontaneous combustion, substances that emit flammable gases when in contact with water
Class 5: Oxidizing substances, organize peroxides
Class 6: Toxic and infectious substances
Class 7: Radioactive material
Class 9: Misc. dangerous substances, including environmentally hazardous materials 
A dangerous (or hazardous) good is one that poses a great health and safety threat while being transported in one way or another. A few examples of commonly transported dangerous goods include lithium-ion batteries, aerosol cans, dry ice, oxygen cylinders, alcohol, and chemicals. 
Packaging Your Dangerous Goods
When shipping your dangerous goods, you have the responsibility of making sure that the cargo is labeled and marked appropriately. It also needs to be stowed safely, too, based on what it is and the threat that it brings. 
Any time hazardous goods are transported, a declaration form needs to be completed with the designated UN classification numbers so that those who are transporting it know the dangers they are dealing with. A quick glance at the packaging should allow someone to know what danger lurks inside. 
Should an accident or catastrophic event take place, these dangerous goods can put people and the surrounding environment at risk. Being able to easily note what the goods are will allow the rescue and/or cleanup efforts to commence without delay. 
Secure Dangerous Goods Through Procurement Specialists
Even though the goods may be dangerous, they are still a very necessary part of your business. Since you need them, you are likely willing to go through all the frustrations and aggravations that are involved in procuring them. 
But you don't have to. 
Global procurement specialists are highly experienced in securing goods anywhere in the world and transporting them to you. They understand the importance of declaring those that are hazardous and ensuring that they are packaged and stowed properly. 
They are able to track shipments throughout their journey so that you can rest easy knowing that everything is handled properly for you. 
Ship Dangerous Goods with DXL Enterprises
Are you looking for a global procurement service that you can trust to get your dangerous goods to you safely and securely? At DXL Enterprises, we specialize in procuring different types of goods – including hazardous chemicals. 
Don't risk shipping these substances improperly – take advantage of the experience and knowledge of the experts. Let us offer you efficient supply chain solutions, decreased costs, and a fast response to all your needs. 
To learn more about how we deliver your dangerous products when and where you need them, contact us today at (201) 891-8718.